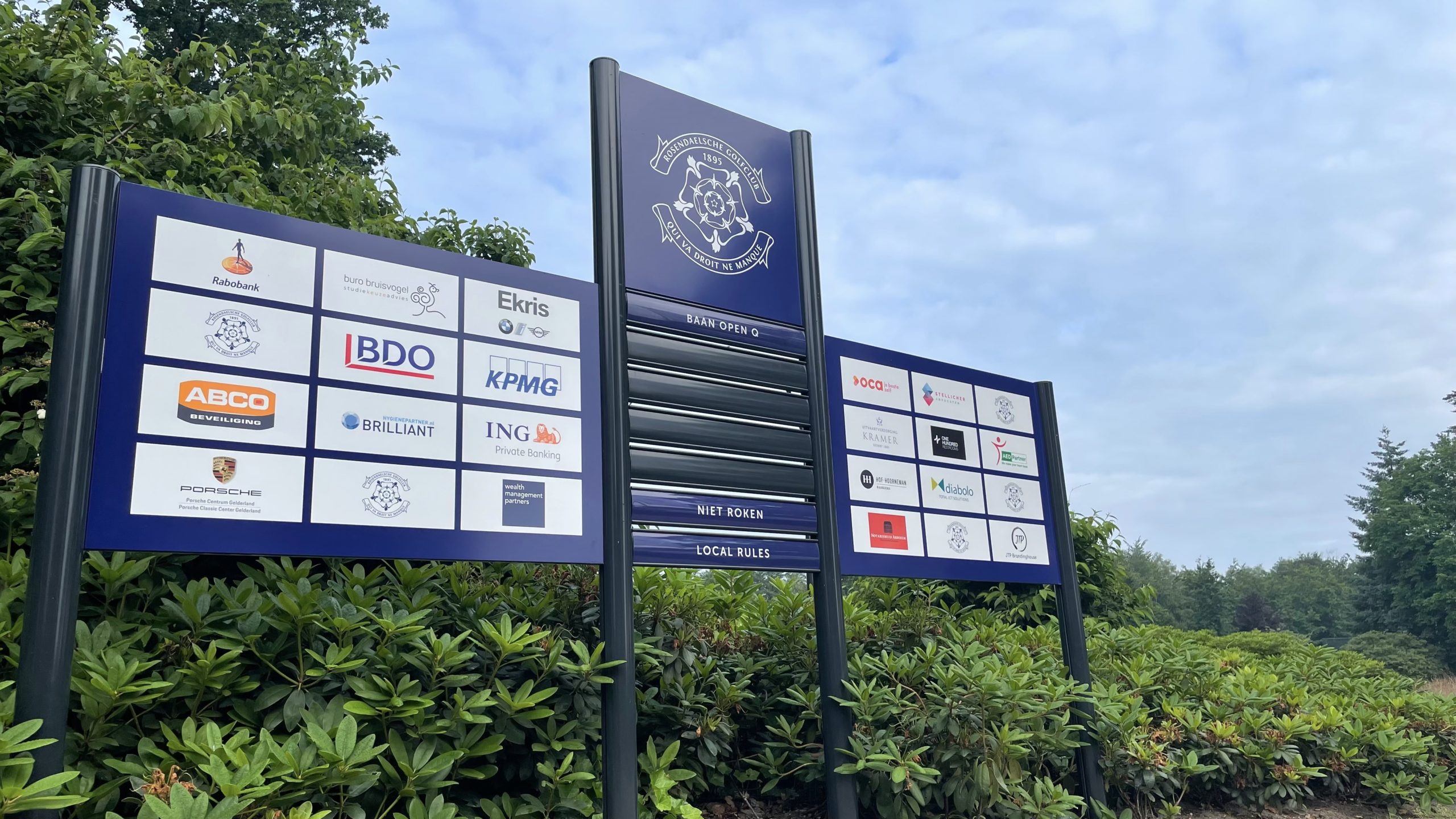 Sponsors and Businesses
The Rosendaelsche Golfclub would like to offer its partners the opportunity to combine their business activities with a round of relaxed golf in beautiful surroundings and meaningful networking during a pleasant drink and a delicious dinner.
The Rosendaelsche Golfclub is always happy to welcome new companies who are interested in our club. And we like to show it; on several places on our golf club. In addition, each sponsor will receive green fee cards to experience a number of beautiful days on our course and in our hospitality area with their business relations. During the annual club sponsored day you can also compete with your team of 4 for the prestigious "Rosendaelsche Roos".
In addition to club sponsorship, there are various other possibilities for sponsoring the club.
For more information, please contact the secretary of the Rosendaelsche Golfclub.