GET MORE OUT OF YOUR GOLF GAME
The Rosendaelsche Golf Academy is the complete sports approach to golf. With everything in one location and a renowned pro-team, your golf game will get a boost. For the active-recreational golfer and for the ambitious golfer.
GOLF LESSONS FOR EVERYONE
At Rosendaelsche Golfclub you can take golf lessons from our PGA professionals as a member or as a guest.
De lessen worden gegeven in blokken van 45 minuten of een veelvoud daarvan. De professionals zijn aanwezig van dinsdag t/m zondag. Bereikbaar per mail: info@rgca1895.nl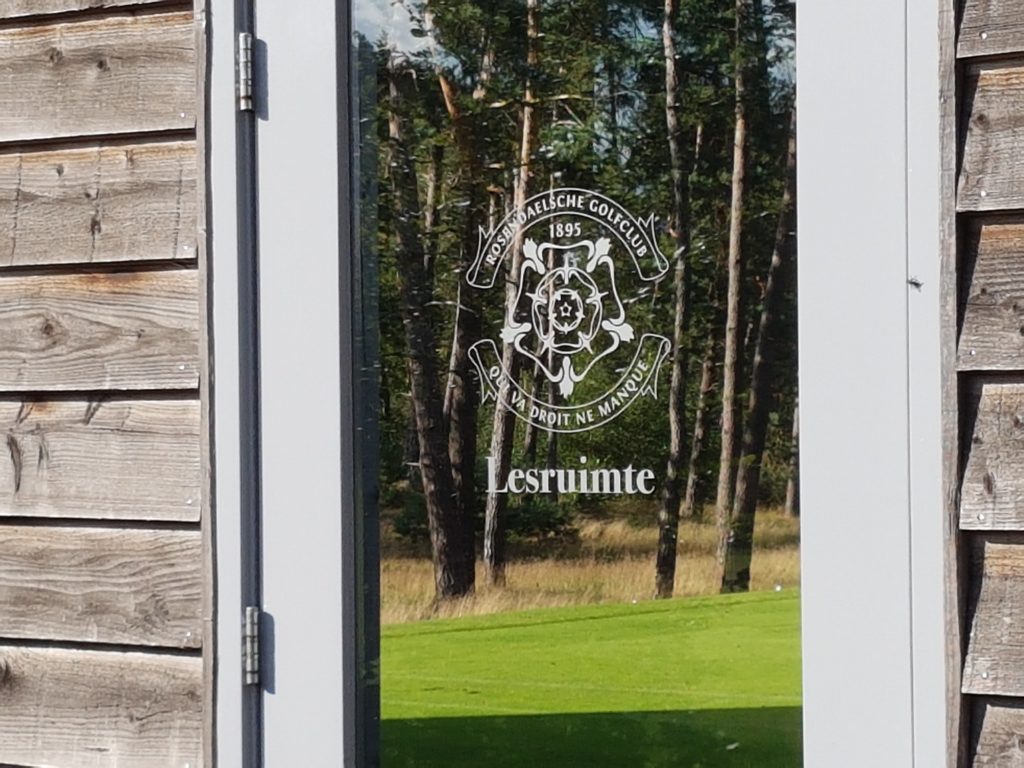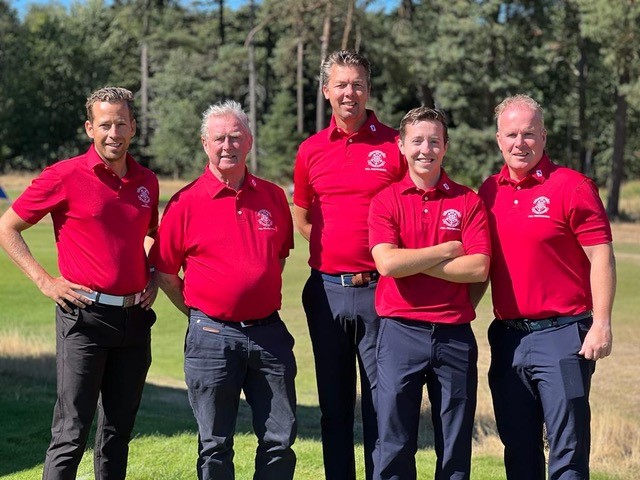 THE TEAM
Wij zijn trots op onze gerenommeerde PGA professionals John Boerdonk, Menno Pelk en Paul Berkhout. Voor fysieke training kunt u terecht bij onze TPI & Fitness trainer Tom Budding; zie het aparte kopje hieronder.
LESSON OFFER
At Rosendaelsche Golf Club, golf is a top-class sport; the national and international successes of our Men's and Women's Seniors are a case in point.
But also for the recreationally ambitious golfer there is an extensive lesson and practice programme: at Rosendaelsche Golfclub you can learn to play golf better. There is a wide range of lessons for golfers of all ages and for every level of play.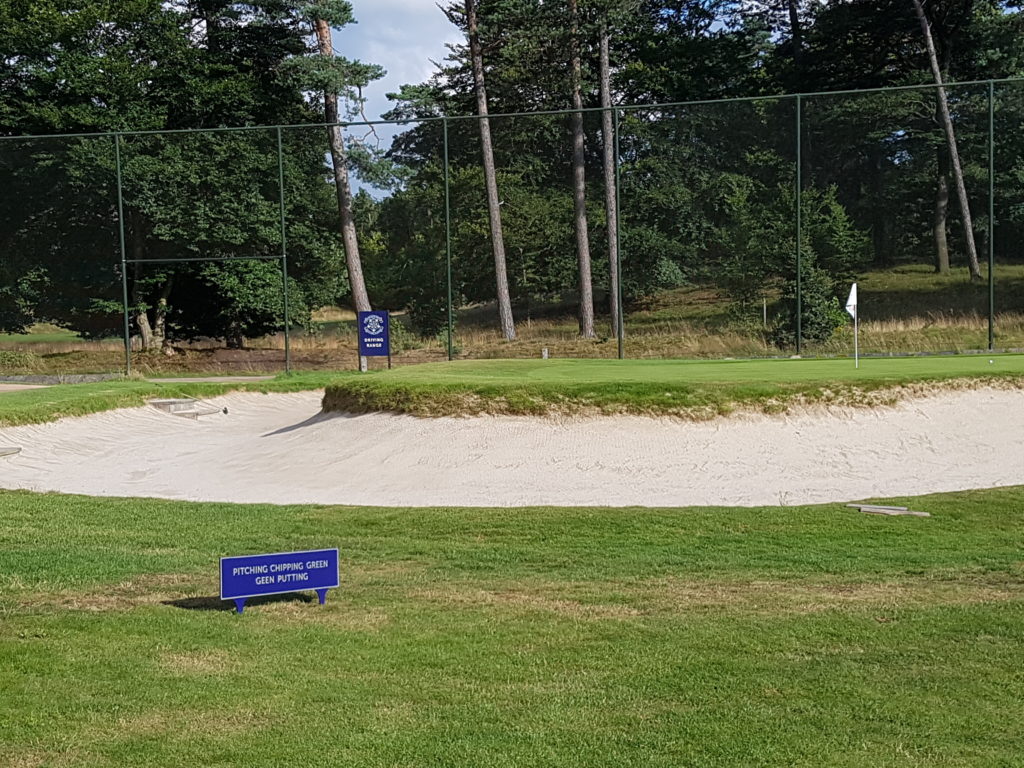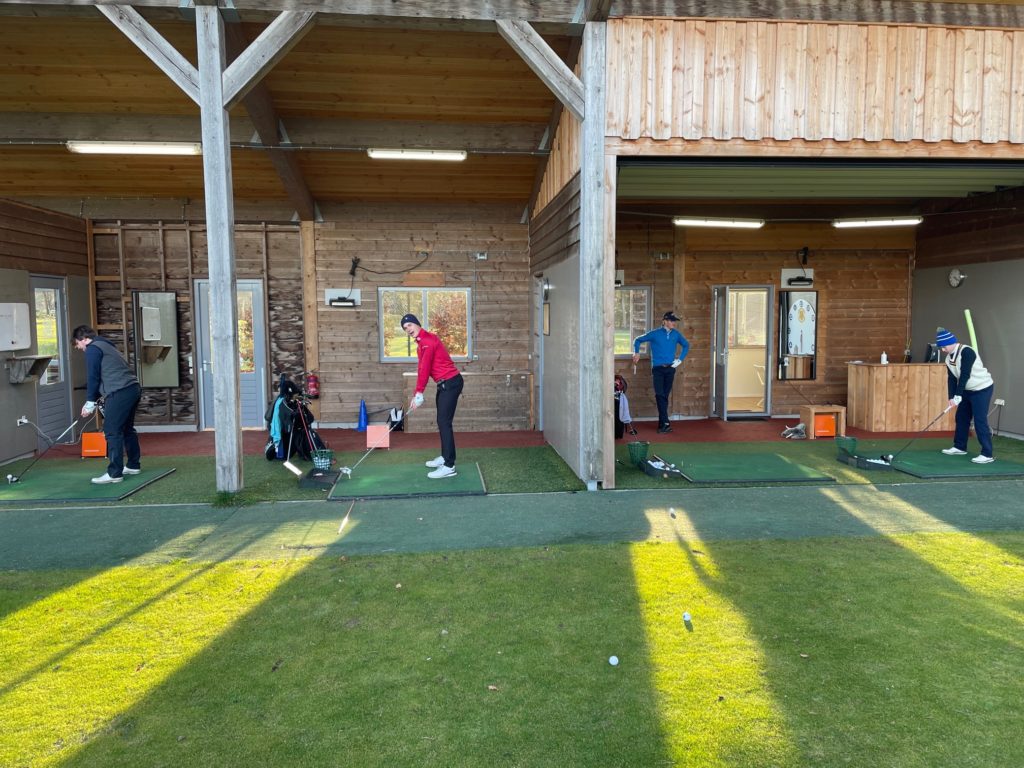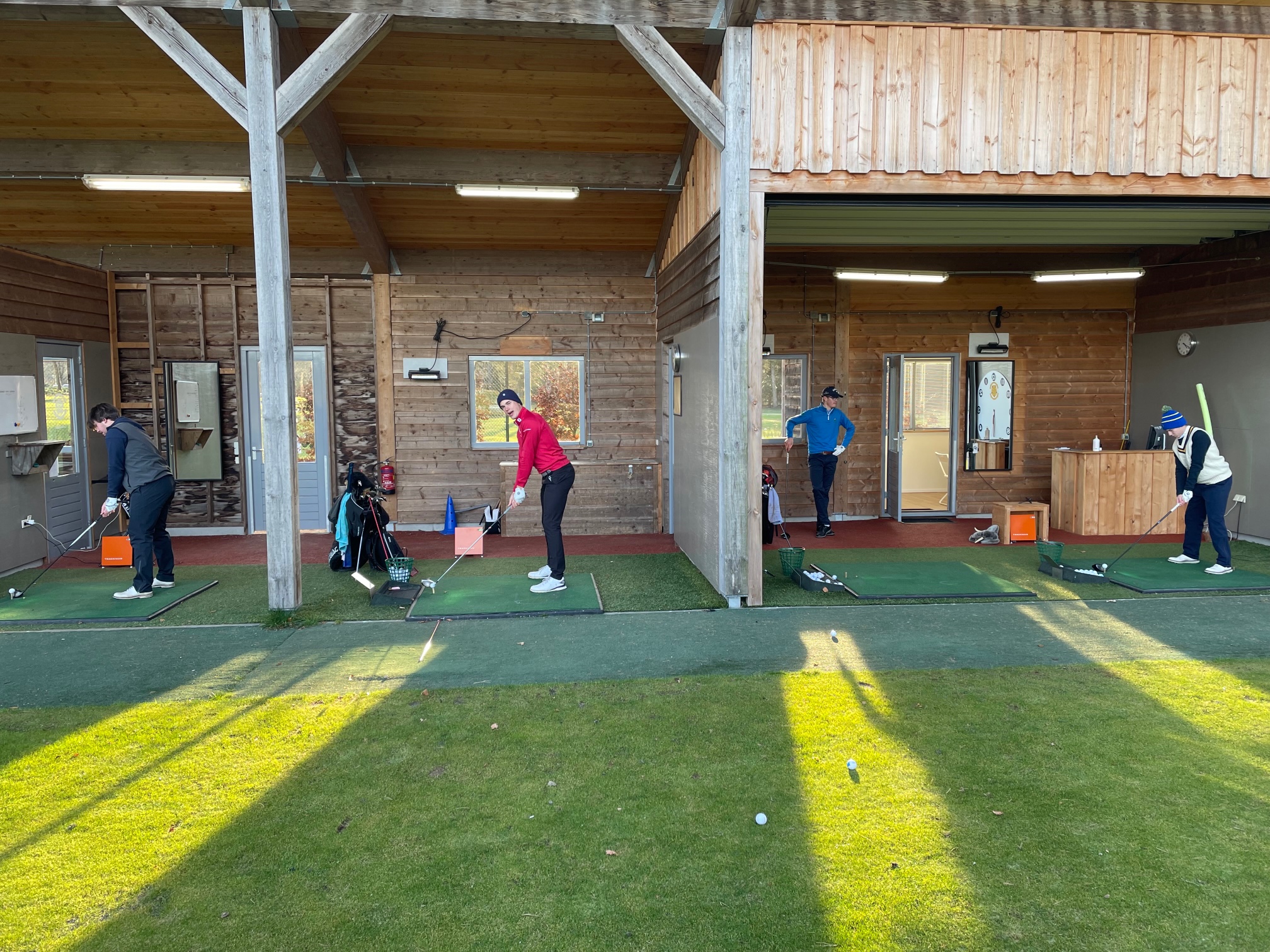 STATE-OF-THE-ART
The Pro team has various specialties in house and the Rosendaelsche Golf Academy has modern equipment on the driving range such as Trackman, Boditrak and video analysis. In the Greenhouse there is a spacious indoor Putting Studio where you can work on your technique with SAM Puttlab, Capto, Boditrak and video analysis.
BOOKING
Booking a golf lesson is easy via the ProAgenda. When booking the lesson or purchasing your lesson card, you can pay directly with iDeal. The lesson credit on the lesson card is maintained in ProAgenda and automatically debited after each lesson.
For an overview of the availability, please check the Academy Calendar.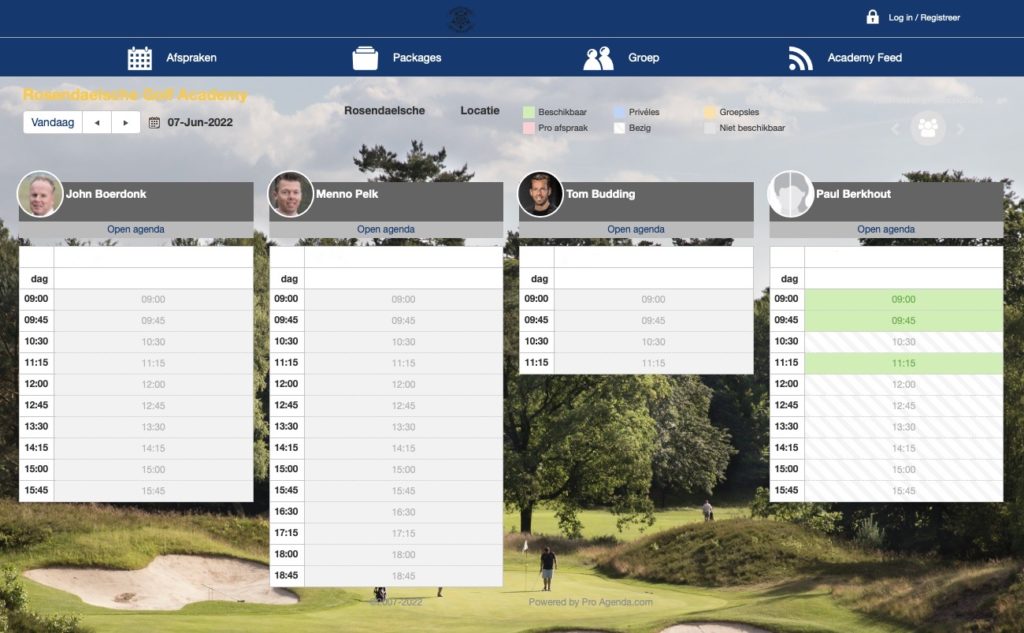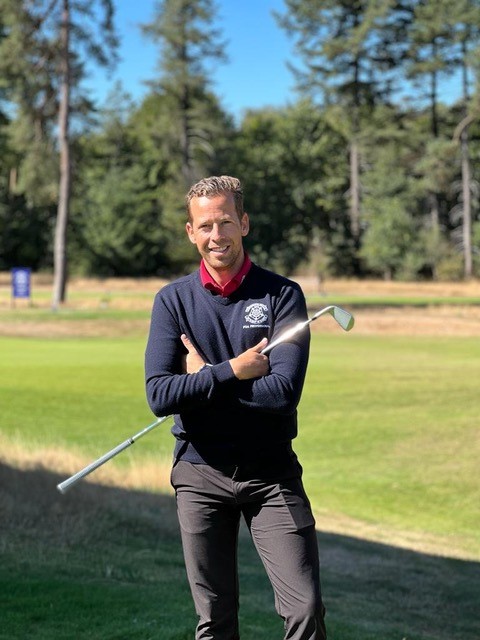 GOLF FITNESS
Our trainer Tom Budding is a certified Titleist Performance Institute (TPI) trainer. At the start of the programme the player is first physically screened. With this screening Tom and the player gain insight into the physical capabilities and limitations. This is also fed back to the golf professional. This way trainer and golf pro know what the possibilities and possible limitations are in your golf swing. Based on this screening a physical programme is drawn up for the golfer. For information please contact Tom via tombudding@rgca1895.nl or 0648 739 537.
Our pros also make instructional videos.
Here is a preview.