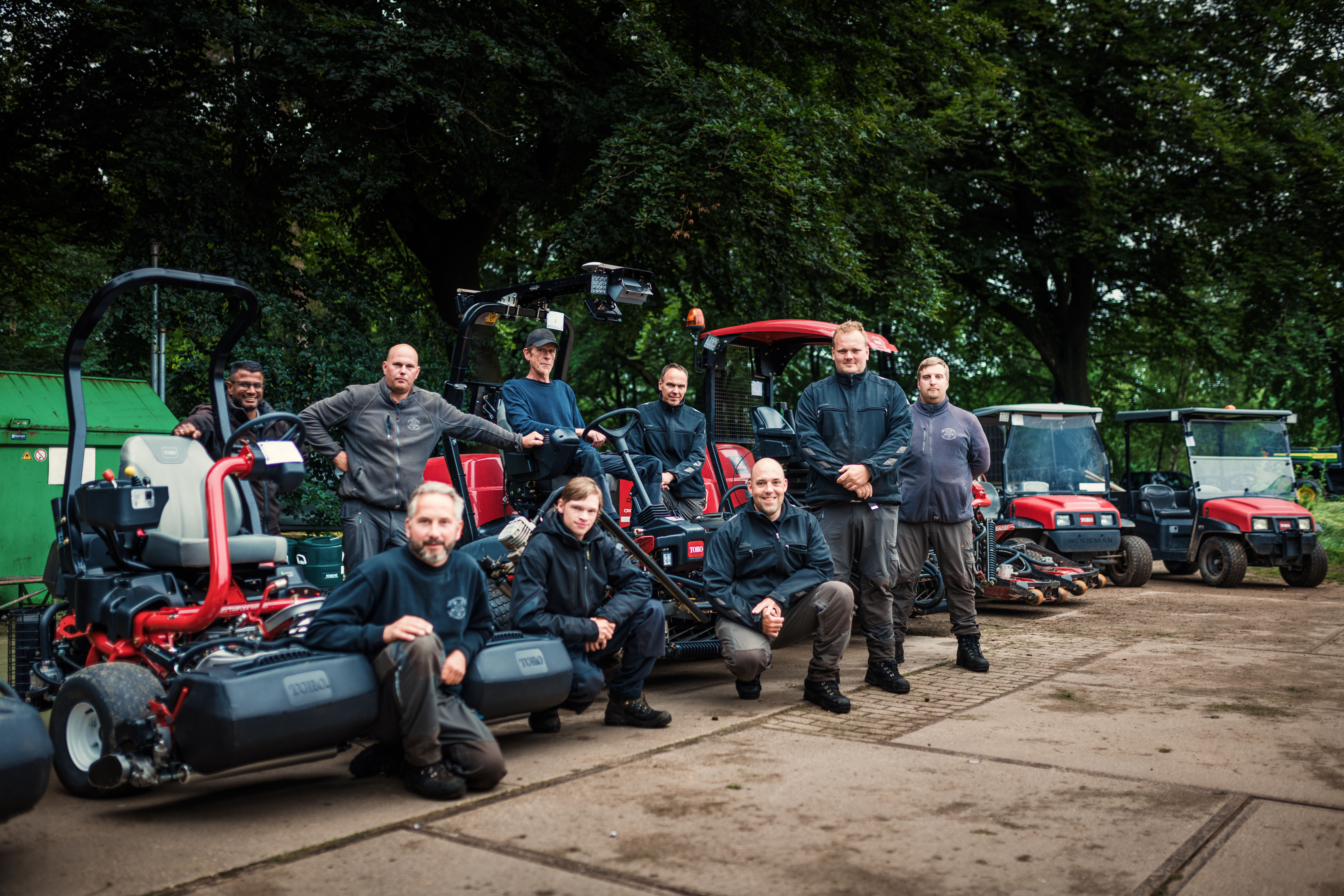 ACTUAL
Unfortunately there is badger damage on the fairways again. You may avoid this damage by dropping the ball according to rule 16.1. 
Let op de maaiblokken in de baanagenda vanaf mei tot en met september.
Op maandag, woensdag en vrijdag zijn de 1e en 10e tee tot 08.00 uur gesloten. De greenkeepers hebben deze ruimte nodig om hun werkzaamheden uit te kunnen voeren zodat u minder overlast ervaart.
De grastees aan de voor- en achterzijde zijn vanaf
1 mei weer te gebruiken.
Werkzaamheden Week 20:
Beluchten, greens & foregreens
Werkzaamheden aan 1e en 2e grastee (maandagochtend 15 mei)
Beluchten, op en afloopgebieden greens
Klik hier voor een impressie van de baanrenovatie


ROBOT MOWER
You can meet the autonomous mower in the lane!

Cameras:
The machine is equipped with cameras at the front and rear. Large obstacles from 50 cm or golfers, bags, trolleys and buggies are detected with these. If these come close to the machine, the mower will stop; as soon as you are no longer in sight, the mowing will continue.
Impact bumpers:
As an additional safety feature, the machine is equipped with impact bumpers at the front and rear, which, when pressed down, bring the mower to a stop.
Supervision:
The robot fairway mower can also be stopped by a greenkeeper via remote control, so there is always a greenkeeper nearby for supervision. The robotic fairway mower can also send its own messages in case of a malfunction or when it has finished mowing.
Golf balls:
The machine will move golf balls in the cutting line to your advantage or disadvantage. If your golf ball is in the cutting line, you can remove it temporarily and put it back; do not use a marker. It will go through the cutting unit and may cause damage.
Note: If your ballis under the mower, NEVER take it out! Wait until the machine has moved.
Slaan: 
Sla nooit wanneer de machine te dichtbij is en/of in uw slagbaan rijdt.
U kunt wel gewoon vanaf de tee afslaan met als stelregel: ontwijk de machine zoveel mogelijk om schade te voorkomen.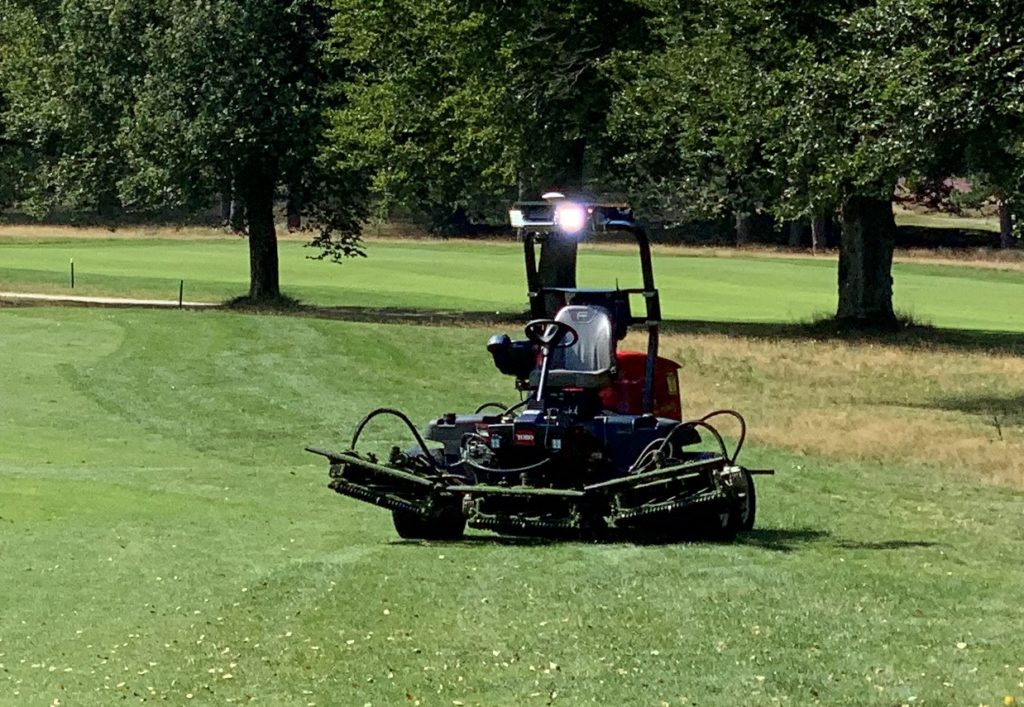 BLUE LIGHT
When working with a machine, the flashing light will be on. When the flashing light is on, this means that you may not hit. As soon as the greenkeeper stands aside and turns off the flashing light in combination with raising his hand, you can hit again. During the mowing of the greens with the hand machines this will only be the raising of the hand. In the case of aeration work on the course, giving a signal will take longer. The greenkeeper usually gives a signal when he is out of range with the tractor by turning off the flashing light. If you do not notice this, he will raise his hand or sound his horn.
It is an interaction of give and take, where the safety of the greenkeeper is paramount. We try to disturb you as little as possible while you are playing golf, but we do ask for your understanding.