GOLF ACADEMY TEAM
The pros at Rosendaelsche Golfclub form a close-knit team that has achieved great success together. With their own experience and state-of-the-art equipment, they help golfers of all handicap categories to learn to play better golf.
John Boerdonk is the Head Professional of the Rosendaelsche Golfclub.
John is a golfer in heart and soul. In 2004 he was sent on behalf of the Netherlands to Singapore to qualify for the World Cup. He played as an International for the Dutch Team during international matches, played several matches on the EPD Tour, the Challenge Tour and 2 times on the European Tour.
In 2019, he was named professional of the year. Together with the pro team, John led the Rosendaelsche Golf Club's league team in the premier league undefeated to the NGF National Championship. An achievement of high level', according to the jury report of PGA Holland. Also his approach and perseverance that he shows every day at the Rosendaelsche Golfclub make him the professional of the year'. In 2021 the team repeated this feat and also became European Champions!
John is also one of the driving forces behind GolfTON, an alliance of professionals striving for a better top golf climate in the Netherlands, www.golfton.nl.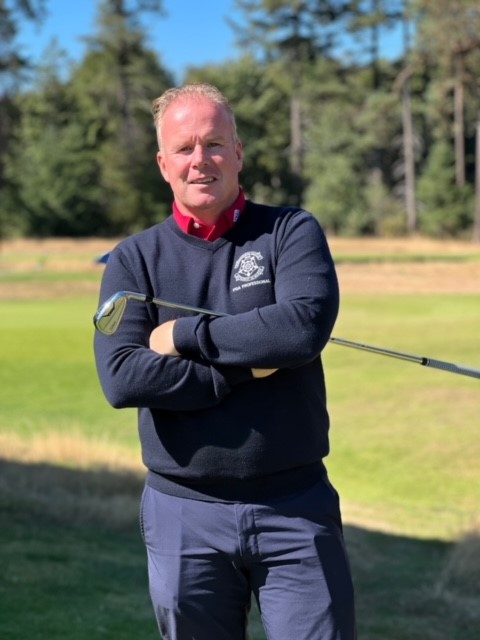 ---
Menno Pelk was born in Amsterdam and grew up in Landsmeer. Since 1986 he has been golf-inspired by his father, who at the time was Head of Sport in Amsterdam-Noord. Menno's final papers at retail school were all about golf, he did his internship at the PGCA Holland in Rijen (now Jumbo Golf) and he visited with the sales representative all the golf shops in the Netherlands. In the more than 10 years before he became a professional, Menno was Sales Manager for Titleist and Footjoy in the Netherlands. Again before that, he ran a pro shop in Amsterdam and was a greenkeeper among other things: Menno is a real "golf addict".
Menno's specialisation as a putting coach means that he gives many of his lessons on the green and in the putt studio, to members and golfers from all over the country at all levels and ages, from beginner to European Tour, from 8 years old to 93.
In addition, Menno is a coach at GolfTON, for putt coaching. His favourite "stick" (it won't surprise anyone): the putter!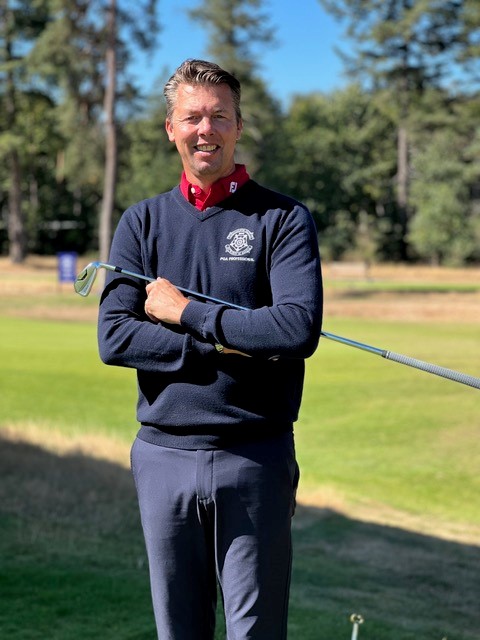 ---
Paul Berkhout first came into contact with golf at the age of six. No coincidence, as his father Hans was a golf professional at Prise D'eau. After Prise D'eau won the national title in 2008, Paul started playing golf very fanatically and trained every day; in 2013 he moved to Toxandria.
As an amateur, Paul won many major junior competitions; in 2015 he also became the men's par 3 Dutch champion.
After playing a round of 65 (-7) in 2016, he played full time on the Pro Golf Tour in Europe and North Africa in 2017 and 2018. Paul studied Sport and Economics and combined that with training to become a teaching professional in order to teach. In 2019, he started as a golf pro at golf club Son in Son en Breugel and provided youth lessons at Toxandria. At the end of 2020 Paul joined the pro team at the Rosendaelsche.